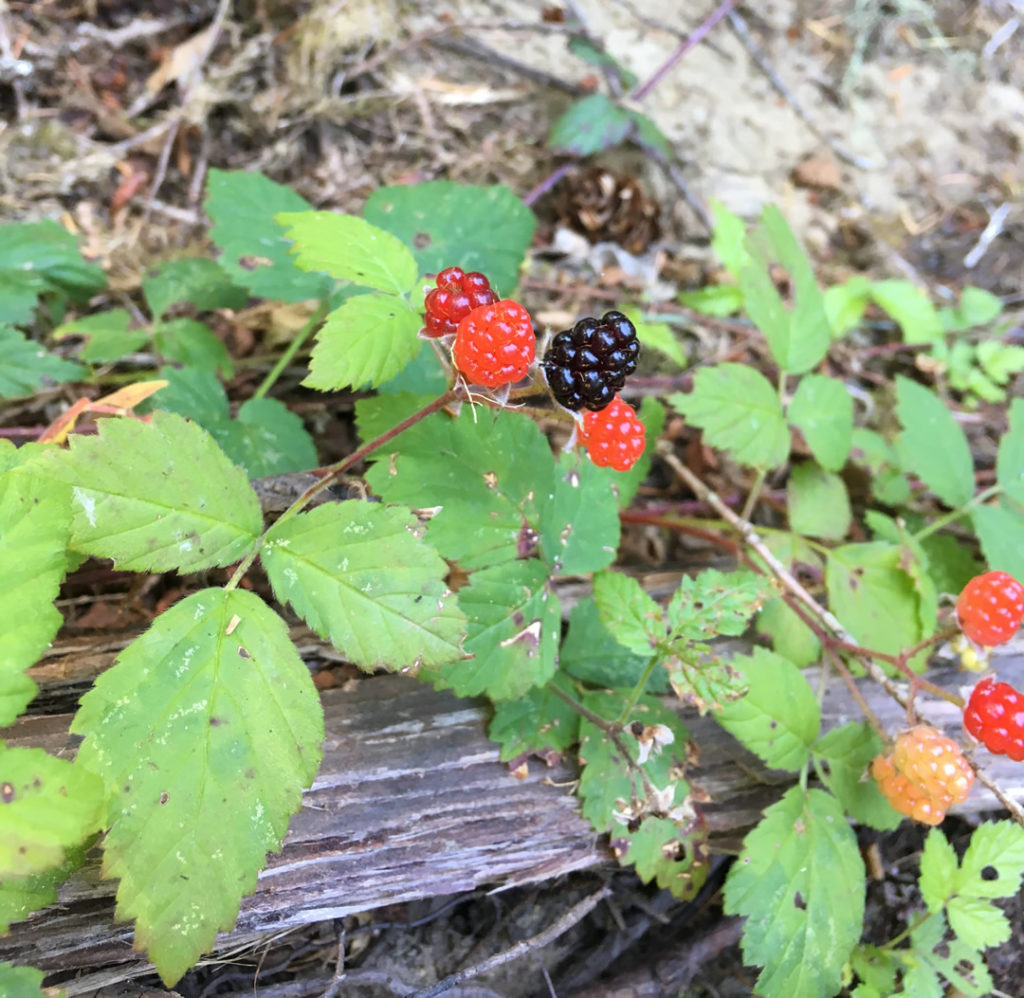 Pacific Blackberry, Trailing Blackberry, Rubus ursinus
Rosaceae –Rose family
The generic name means "red." The specific name refers to the bear ("ursinus"), and has to do with the widespread northern distribution of this species across North America under the northern constellation "Ursa" major.
The alternative common name of "trailing blackberry" appropriately describes the low, rambling nature of the slender vine-like stems. The leaves are thrice-parted and the thorns small and slender.
The berries are thought by many Northwesterners to have the finest flavor of all native fruits. Native cultures have used the fresh and dried berries as food and the leaves and vine for a tea.
Information courtesy of "The View From Springbrook Park; an Illustrated Natural History" by Ed Chinn. 
Photos and illustrations by Michelle Tanz
Sponsored by Friends of Springbrook Park; Lake Oswego, OR