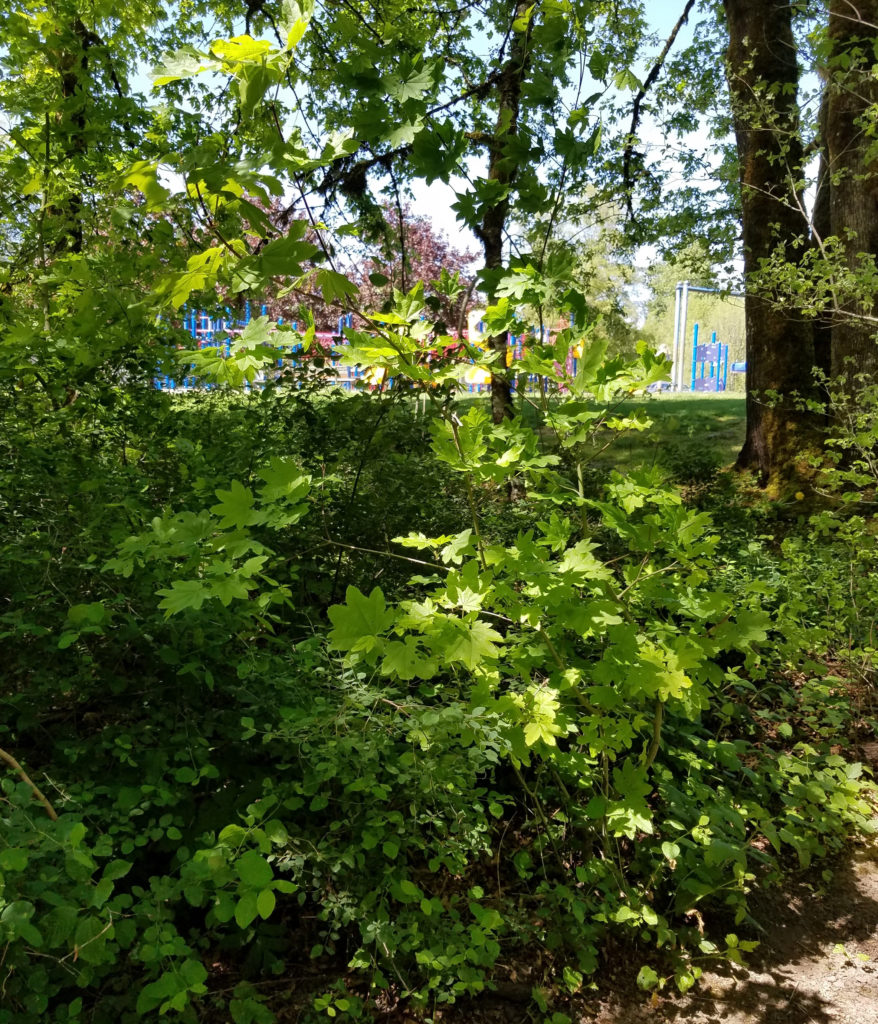 Vine Maple, Acer circinatum
Aceraceae – Maple family
The Latin name for maple is "acer." The seven to nine lobed leaves are relatively circular (circinatum). The common name is descriptive, for in the shaded forest, the greenish branches of vine maple are frequently prostrate, vine-like on the forest floor.
In sunnier locales, the vine maple grows upright as a graceful small to medium, multi-stemmed tree with light green and attractive foliage. In autumn, the leaves often turn to the celebrated orange and red hues of fall color. The vine maple seeds are winged and paired like big leaf maple seeds, but form a more open angle, unlike the U-shape of paired big leaf maple seeds.
Vine maple is also distinguished by its ability to root from the stems, an adaptation to the prostrate habit of its branches on the shaded forest floor. The long, flexible stems were used for weaving openwork baskets, thus earning the name of "basket tree" by the Quinault people. The resilient stems were also used for fish traps, bows, arrows, and implement handles by various Native groups (5-51).
Information courtesy of "The View From Springbrook Park; an Illustrated Natural History" by Ed Chinn.
Photos taken by Laura Tanz
Sponsored by Friends of Springbrook Park, Lake Oswego, OR