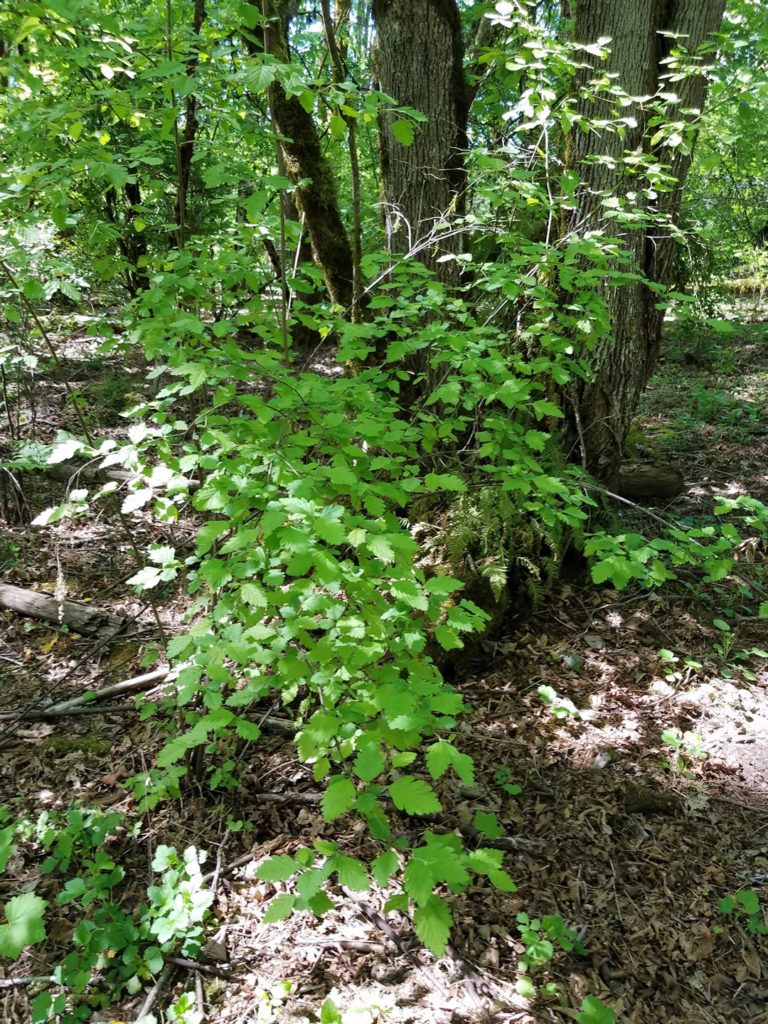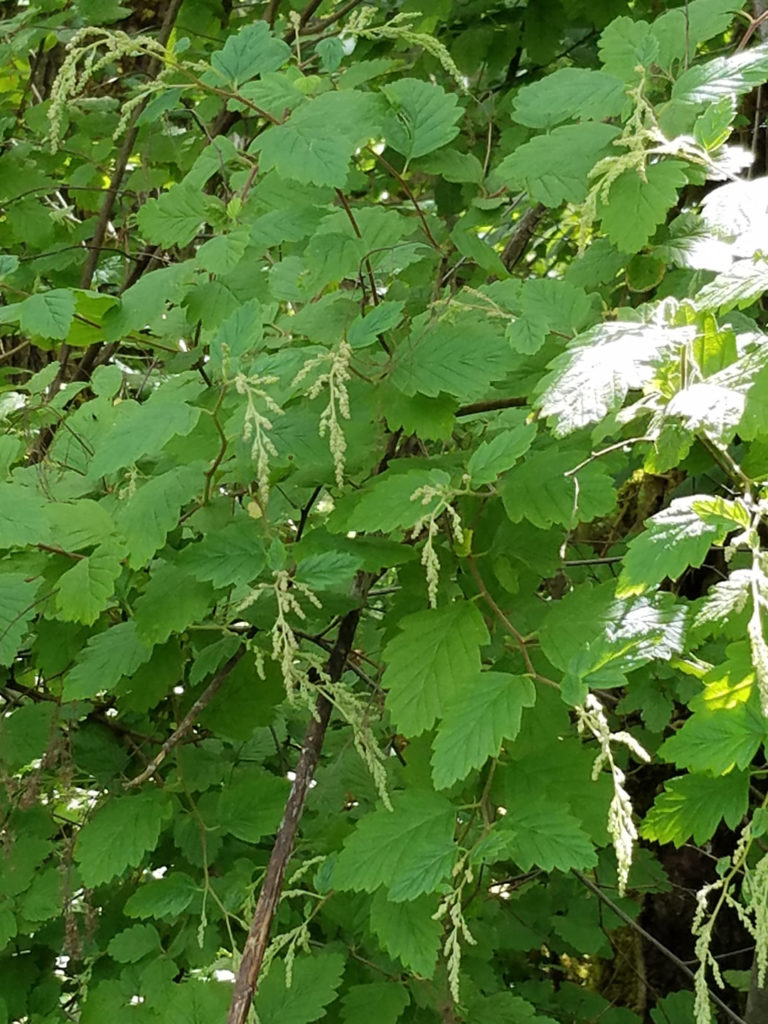 Ocean Spray, Holodiscus discolor
Rosaceae— Rose family
"Holodiscus" refers to the whole (non-lobed) floral disc, the latter being an enlargement of the stem around the base of the female flower part (pistil). The specific name may refer to the off-white creamy color of fresh blooms, or the bedraggled brown of spent blooms. The common names are picturesque descriptions of the plant in full bloom.
Ocean-spray prefers sunnier and drier woodland settings where it forms a cluster of stems up to 10 feet high. The somewhat triangular alternate leaves are light green with prominently lobulated margins. By midsummer, the long stems are gracefully pendent with plumes of creamy flowers. Ocean-spray, once established, can thrive in sunny areas prone to summer drought. Native peoples knew the value of the wood for tools and utensils including spears, digging sticks, and arrowshafts. ("Arrowwood" and "ironwood" are colloquial names.) Reported medicinal uses include using bark for a tonic, flowers for diarrhea cure, leaves for soothing sore lips or feet, and boiled seed clusters to treat various contagious diseases. A related plant with creamy plumes of flowers is goatsbeard (Aruncus sylvester), distinguished from ocean-spray by lack of woody stems, leaves that are divided into sharply toothed leaflets like those of baneberry, and preference for a more moist and shaded environment (5-57).
Information courtesy of "The View From Springbrook Park; an Illustrated Natural History" by Ed Chinn.
Photos taken by Laura Tanz
Sponsored by Friends of Springbrook Park; Lake Oswego, OR